Overview
Although time is given freely, there are numerous costs that mount up for developer rights and certificates as well as hosting and distribution costs and helping cover those is much appreciated. In return for contributing, some helpful productivity features are enabled which we call studio features, these are covered in detail here.
Obtaining a license
First sign in on the main website DrumScore.Scot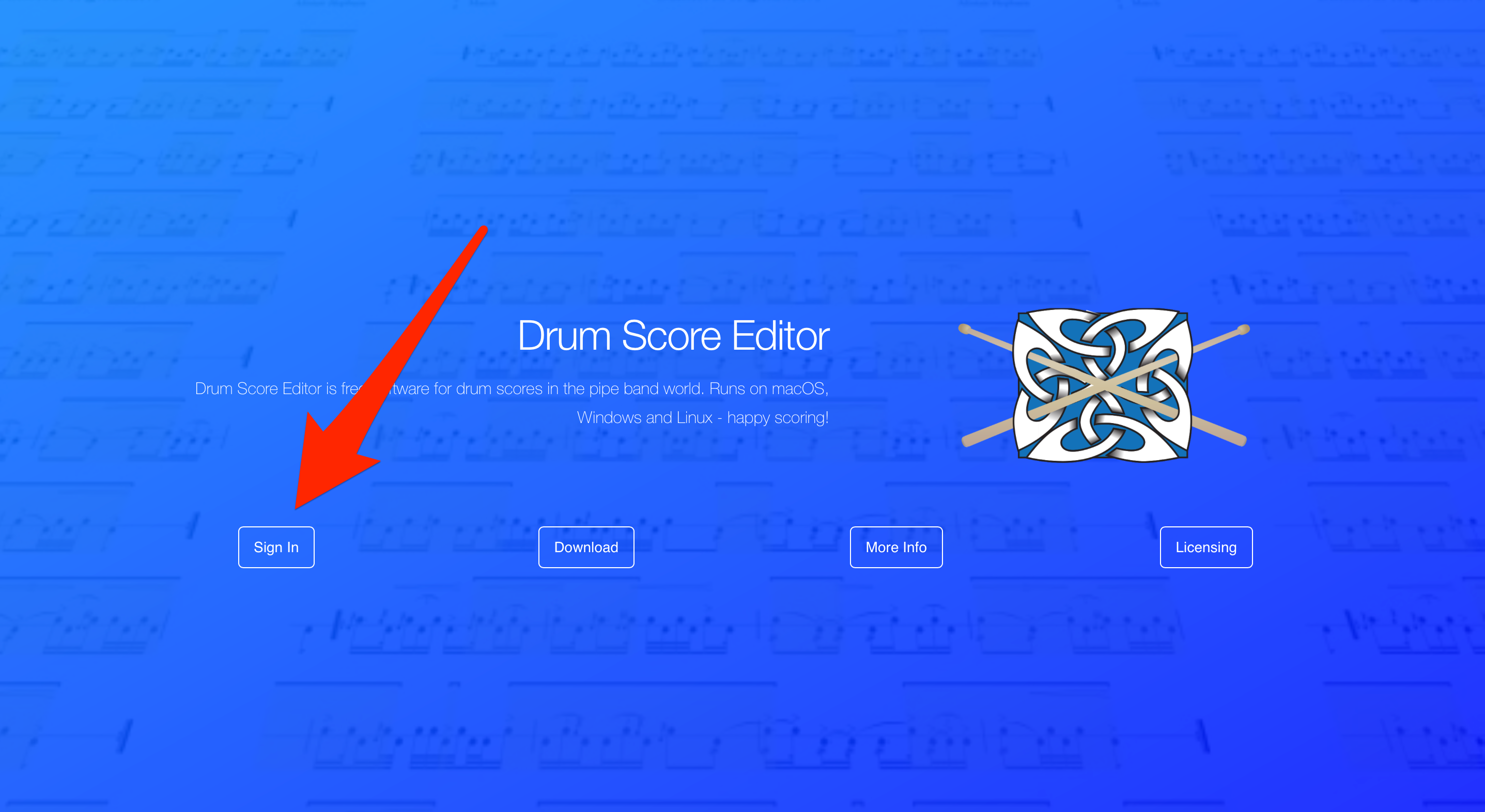 You can either create an account there or use your Facebook or Google login. The use of Facebook or Google to login is strongly encouraged as it prevents the need to remember yet another password for a website! It's secure and I don't get access to any of your Facebook or Google data.
Once signed in, you'll be taken to the licenses view, where any existing licenses you may have purchased will appear, and the opportunity to buy a license.

Note there is no need to acquire a separate license for each PC or laptop you own. The same key works on any machine you use, the license is tied to your identity and email address only. This does mean you could generously just give others your license key, however that means Drum Score Editor isn't getting the support it needs and your identity is being added to their machines.
Click the Buy Now button to be taken to a PayPal payment page where you can either use a card or a PayPal account if you have one to pay the displayed fee.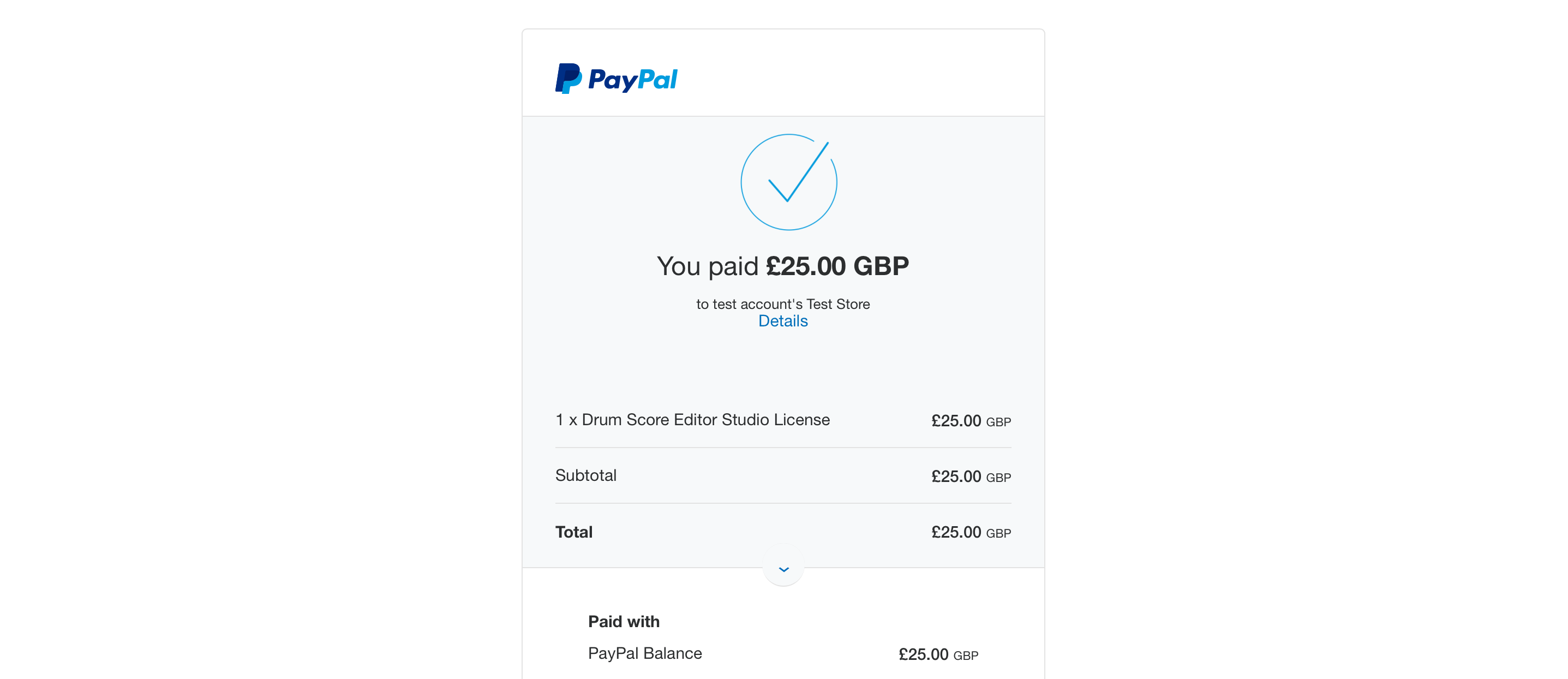 Once PayPal confirms payment, a license key is generated and appears in your list of licenses. Sometimes it takes many minutes for PayPal to confirm dependant on the card. Please return to DrumScore.Scot to pick up your new license key. Use the Copy to Clipboard button to save the license key details ready to paste to Drum Score Editor in the next step.

Applying the license key
Start Drum Score Editor and then use the menus to navigate to the license dialog.
On Microsoft Windows this is Edit->Options
On Apple Mac OS X it's Drum Score Editor->Preferences
Once the dialog is displayed, paste the license key you copied in the step above into the area provided and click apply.

Next close down Drum Score Editor completely, as license checks are performed when the app starts and features enabled as appropriate.
On Microsoft Windows it's File->Exit
On Apple Mac OS X it's Drum Score Editor->Quit